Client Testimonials
If you need extra staff to help out at an event, an extra pair of hands behind the bar, a member of staff calls in sick, or need some help with marketing your business, give us a call we will be able to help.
We aim to save you time, solve your problem and less grey hairs….
Don't take our word for it, hear what our Clients had to say.
Contact us if you need reliable, enthusiastic staff to help with your latest product launch, promote your product or service or help out at an event.
Click the button above to get a quote.
"When you are looking for a company to outsource a vital aspect of your marketing to, you definitely to be able to trust them to deliver. This is exactly what iDEAL STAFF do and to a high quality. iDEAL STAFF provide us with a number of services including leafleting, Promotional Staff and Data Capture staff."

GOODNIGHTSOUT
Online Events & Entertainment Guide
website
''iDEAL STAFF always provide us with exceptional people who are able to positively & passionately promote our venue. This company is professional and result driven, which is exactly what you need in our industry. Highly recommended!''

SUGA SUITE/ VELVET ROOMS
Award winning Bar/ Restaurant/ Nightclub
website
'Thank You to iDEAL STAFF for promoting our 'Imagine That' Event for Sandwell Arts Festival. The staff spoke to local businesses and made them aware of the event as well as got their approval to put up posters within local shops, businesses and community centres around West Bromwich and Oldbury Town centre"

"iDEAL STAFF did a great job!! Promoting our summer sale to our target audience not only drove footfall to the store, sales increased of up to £2k per week"

STEEL & JELLY
Retail Clothing Store
website
"As a new start up it has been important to find the right company to help with our marketing. iDEAL STAFF have been amazing in providing a perfect service in catering for our needs. They provided us with consultancy and a strategy that has helped increase our brand awareness and grow our business"

CAR BUYING GURU
Car Buying Expert
website
"We have worked with iDEAL STAFF repeatedly, and their contribution was definitely part of ours and our clients' events success. The young, professional and friendly attitude of their staff, as well as their flexibility in aligning with different brand guidelines was essential to offering a great service. Great work - we'll definitely maintain our collaboration!"

MARKETIU
Digital Marketing & PR Agency
website
Staff Testimonials
Want to know what its like to work with us, hear what the staff have to say!
If you would like to join a promotional agency that helps grow you as a person and build on your existing skills all while having FUN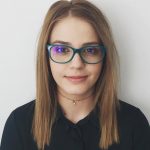 2018-01-25T09:03:32+00:00
Its a pleasure working for such a talented and inspiring entrepreneur like Nicole at iDEAL STAFF. The working hours are flexible and the events I get to promote are the best in Birmingham. I would recommend this to anyone looking for a friendly work environment that pays great and that shows appreciation for your efforts!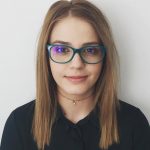 http://ideal-staff.co.uk/testimonials/andrei/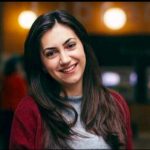 2018-01-25T09:00:43+00:00
I always have a great time working for iDEAL STAFF. There is a lot of flexibility in terms of working hours, I work with some fun, bubbly people but also very reliable and the jobs are very rewarding.
I would highly recommend as a part-time job.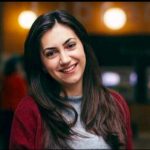 http://ideal-staff.co.uk/testimonials/neomi/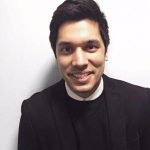 2018-01-25T08:58:09+00:00
I would like to thank iDEAL STAFF. The joining process was simple, quick and uplifting which made me eager to get into promotions work. The team are dedicated, passionate and thrive on giving the best to its clients. I would like to continue to work with such a brilliant bunch of people.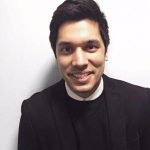 http://ideal-staff.co.uk/testimonials/vladina/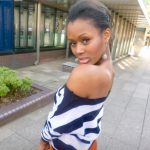 2018-01-25T09:01:43+00:00
iDEAL STAFF has definitely boosted my confidence, especially while I was at University. It has been a great opportunity for me to learn and develop myself as a person, especially from a business perspective. It has been a great networking opportunity, meeting people from all walks of life. I would like to thank Nicole for not only being a great mentor, but for supporting and giving me experienced advice along the way.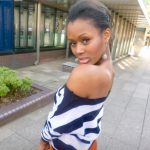 http://ideal-staff.co.uk/testimonials/heather/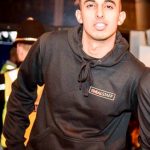 2018-01-25T08:59:40+00:00
The journey I've had with iDEAL STAFF has been amazing and has really boosted my confidence levels from faking my confidence to being an absolute beast on the nightlife streets and that's down to iDEAL STAFF for believing and guiding me.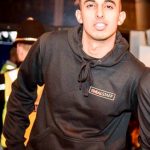 http://ideal-staff.co.uk/testimonials/bharat/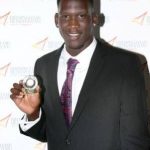 2018-01-25T08:55:11+00:00
I have been working with iDEAL STAFF for just under two years and still enjoying being part of the team. As a company they provide flexible working, great atmosphere to work in and is very professional. I would easily recommend to others to work here.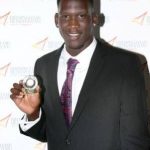 http://ideal-staff.co.uk/testimonials/amar/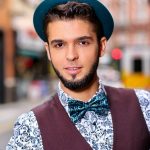 2018-03-03T01:36:21+00:00
Working with Nicole and iDEAL STAFF is definitely a great experience! Amazing and fun - yet professional people, very flexible and rewarding working hours and some awesome events that I got to contribute to! I am looking forward to coming back to Birmingham and get in touch again, and I would definitely recommend them both as a business partner and working place. They are really good at what they're doing - you'll love them!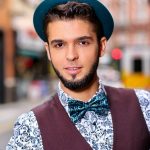 http://ideal-staff.co.uk/testimonials/andrei-2/